Once again a tour, with photos.
Left the house early in the morning at 20 degrees, returned before noon at 35 degrees.
5 km to breakfast in Tumringen, 35 km tour (red below), 2.5 hr total time moving (with lots of breaks to take photos), mostly gravel, at least half very loose gravel – will not be repeated (!!), although the stretch is wonderful scenery.
Heilisau, Siegebachhäusli, Hohe Strasse, Scheideck, Planetenweg (!!)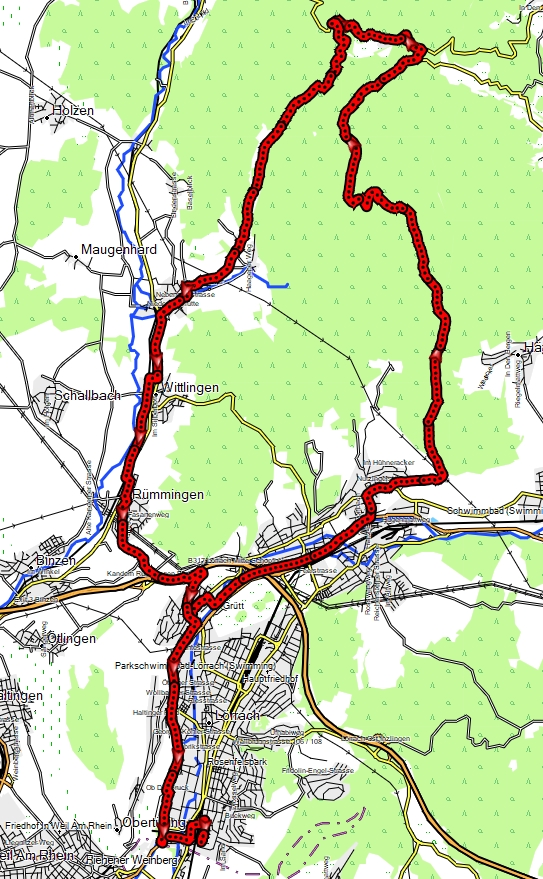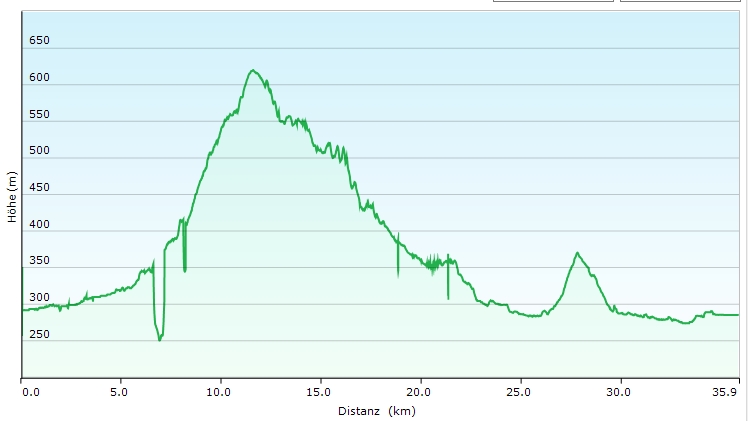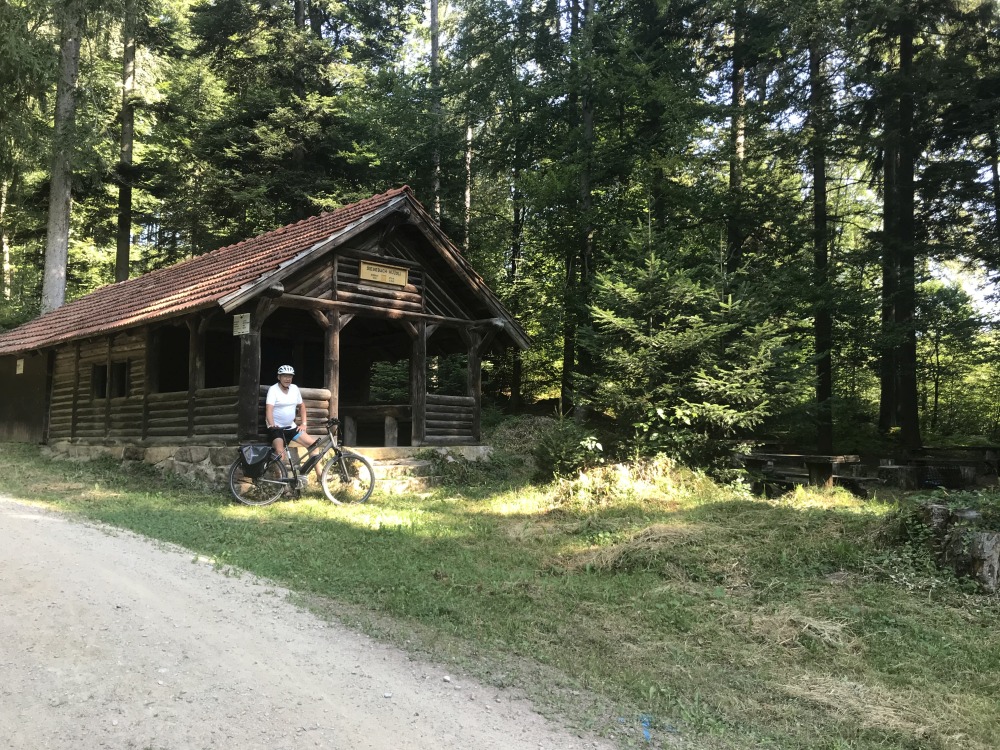 Siegebachhäusli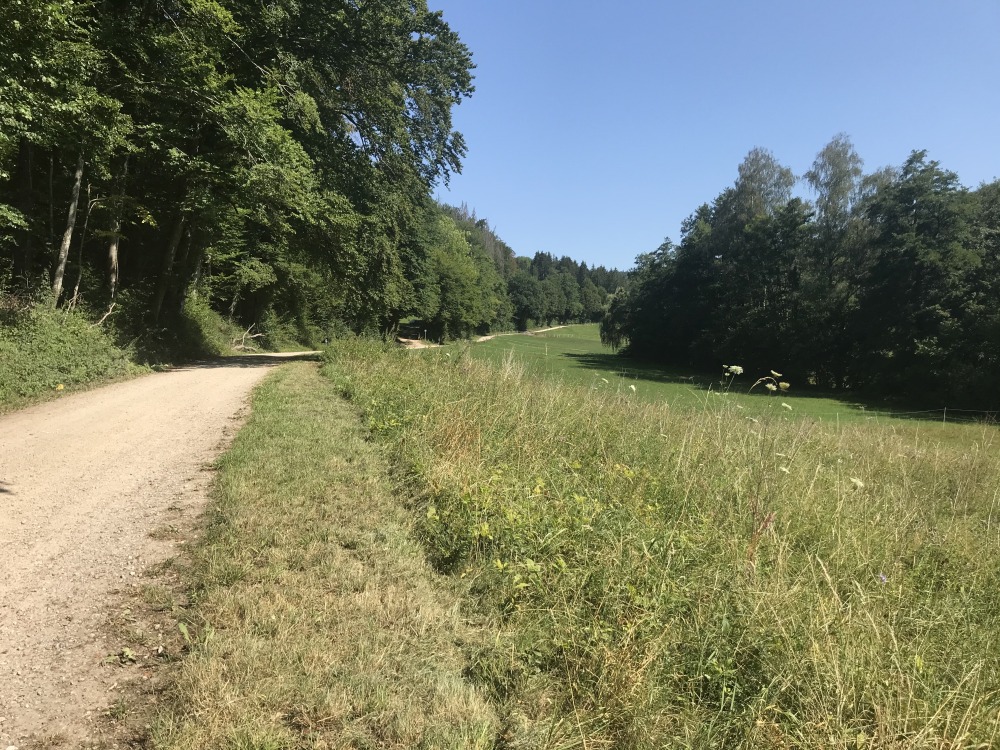 scenery on Planetenweg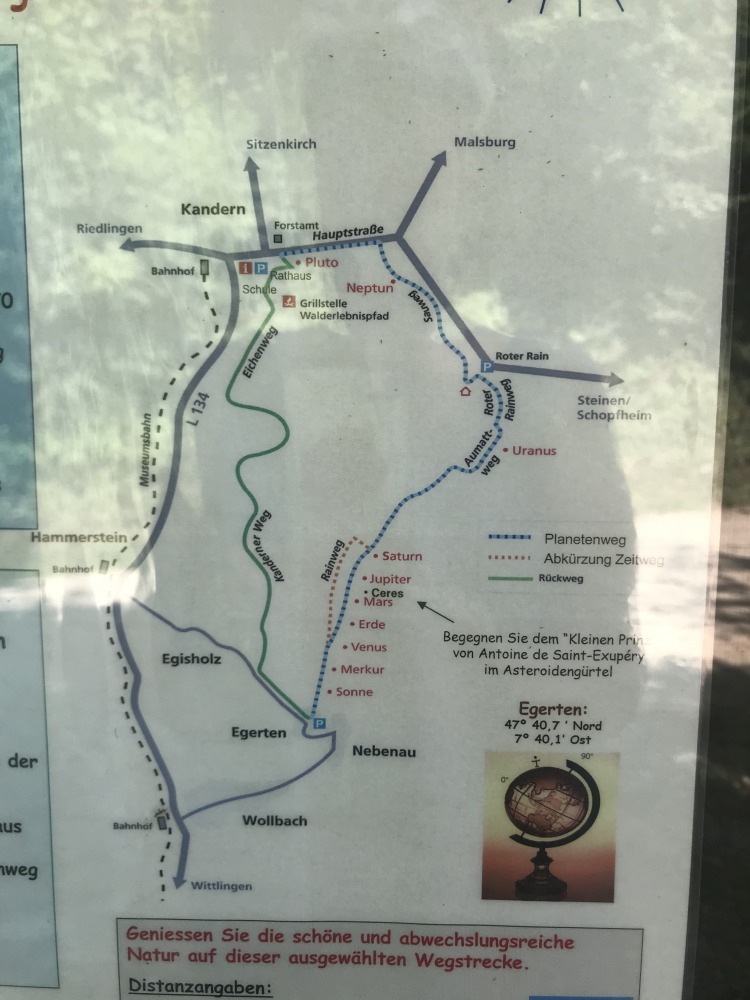 Planetenweg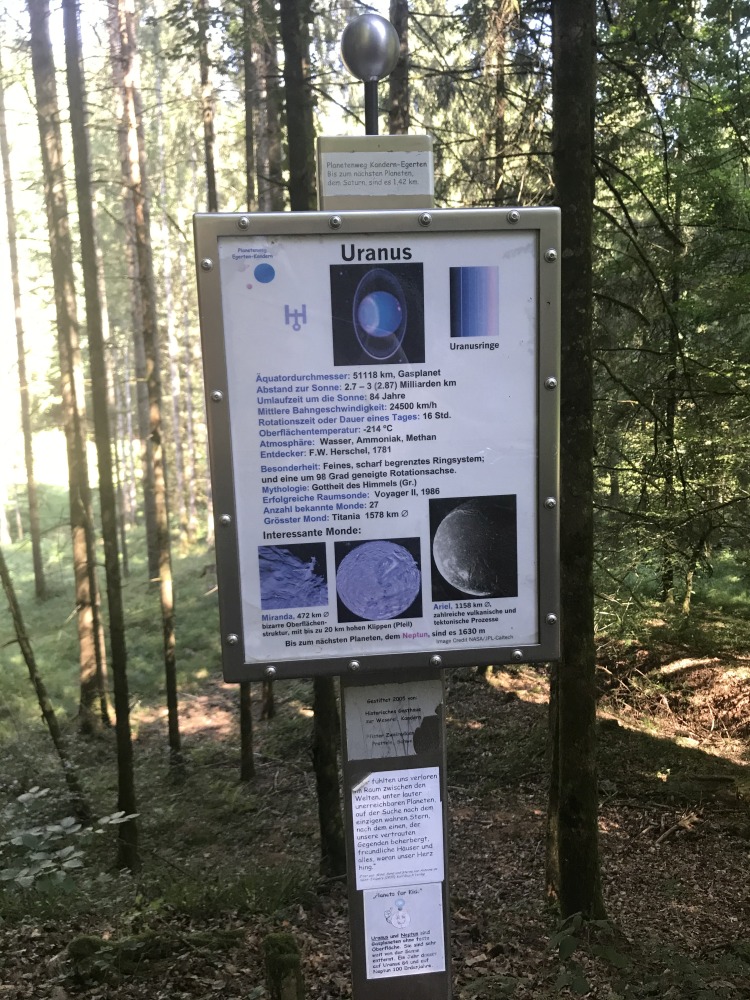 starting at Uranus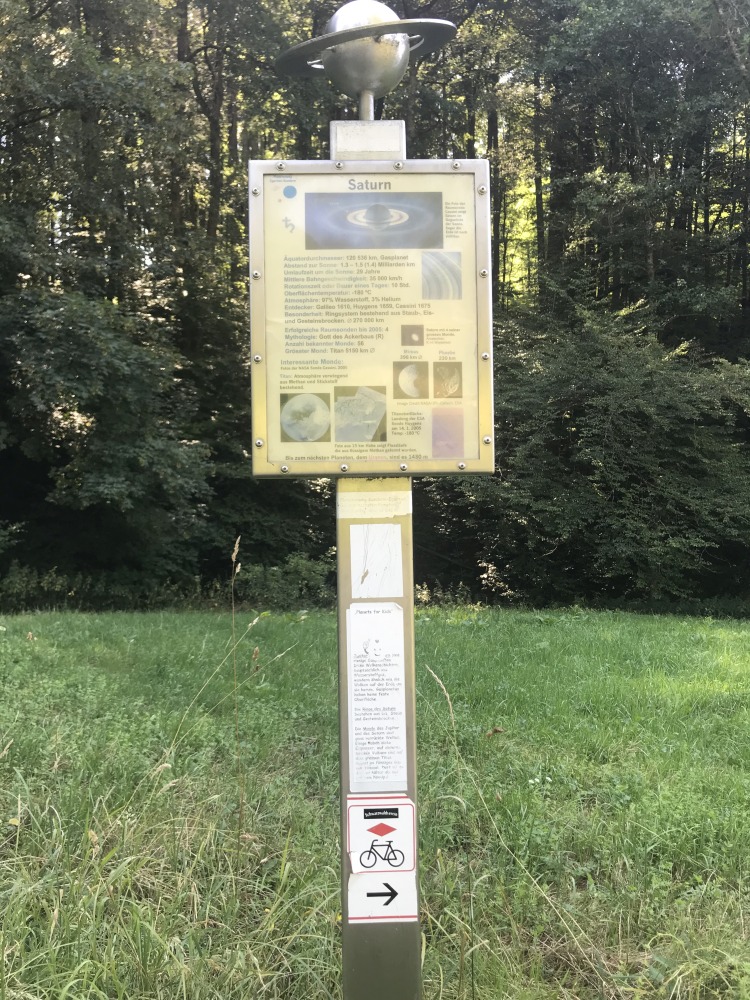 via Saturn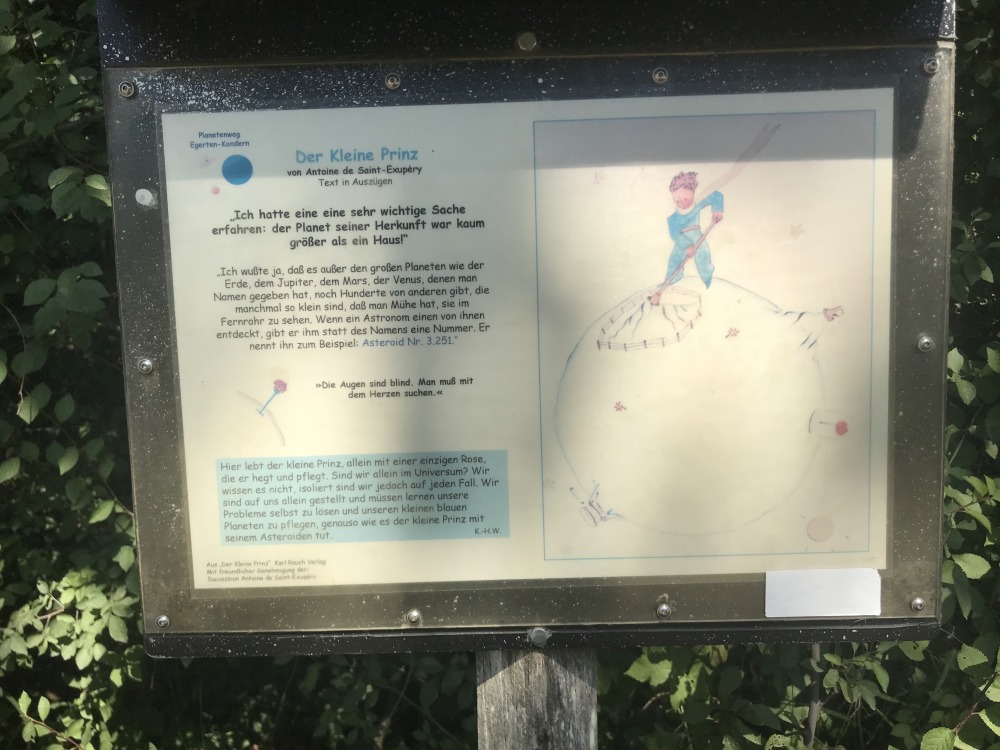 and the Little Prince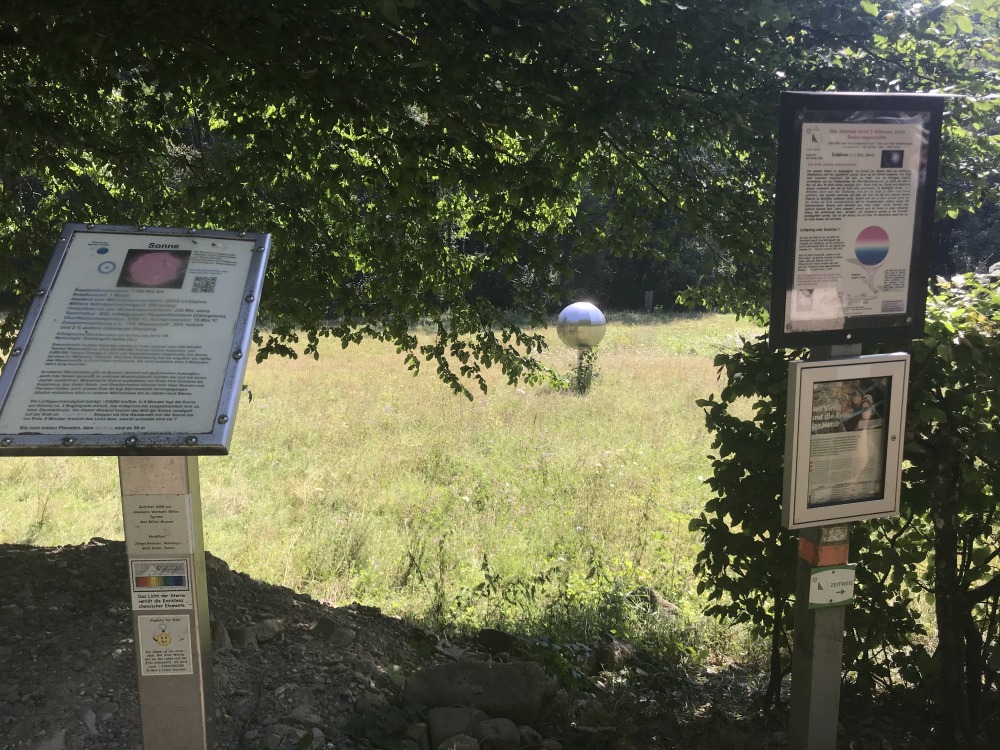 finally the sun (diameter about equal to Talin's height)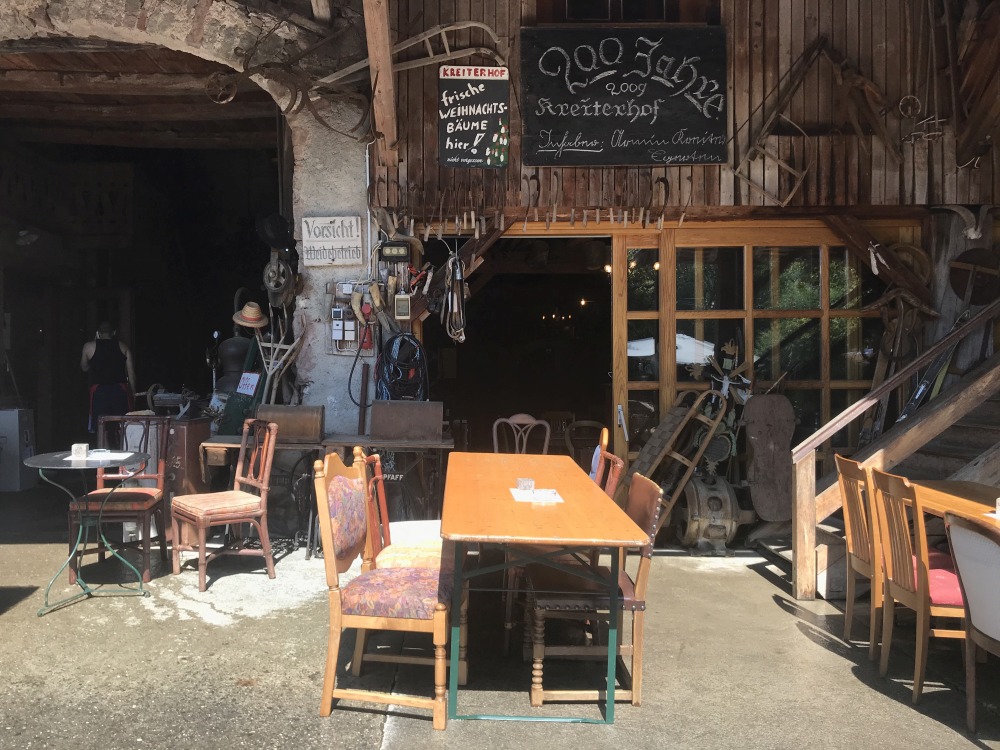 and to finish it off – Cappuccino at Kreiterhof